Watch Remy Crash A High Speed Go Kart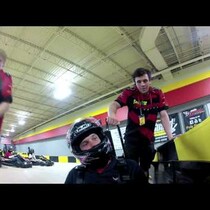 Thanks to Pole Position Raceway for hosting the first ever CMN 500 benefiting both children's hospitals in STL!
Also, shouts to our sponsors: Fredbird, Boxing Clever Agency, MTC Truck Driver Training, Complete Automotive and Custom Exhaust, White Castle, Dr. Postol, The Box That Rocks and Carol House Furniture!!!